Engineering Your Future Today travels to serve northeastern North Carolina and southwestern Virginia youth in underserved areas. We partner with over 50-75 adult volunteers-primarily college students and community volunteers-to create this amazing social emotional learning experience for participants. Program offerings stretch throughout the seven cities of Hampton Roads to the Outer Banks of North Carolina.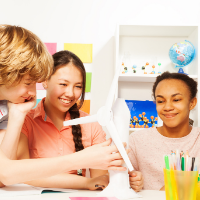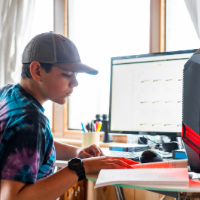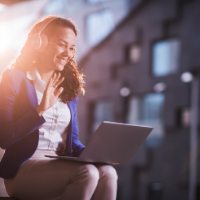 mission
To provide quality programs, encourage and strengthen students' skills and abilities through experiential learning, unlocking doors of opportunity, where students' engineer their futures by participating in challenging grade appropriate projects.
Engineering Your Future Today works in communities…
To provide an all-inclusive environment
that promotes sharing of knowledge, skills and learning in an atmosphere of respect and cooperation at an early age. Working together on goals that can only be accomplished in collaboration and with help from each other. Because respecting each other's opinion and valuing what each brings to a project must start an early age. We encourage this way of learning now more than ever.
To provide hands-on interactive
activities, which allows an ongoing cycle of action, rethinking and redesigning. When students actively participate in meaningful activities and later reflect on them, they get a deeper understanding of concepts and mastery of skills.
To offer opportunities of continued learning
through relevant and fun activities provide students a "no pressure" environment or "safe place" to learn, succeed or fail. Knowing there are no good or bad ways to learning, succeeding or failing allows students opportunity for continued communication to flow easily without apathy.